I want to alert you to an outstanding learning opportunity involving three of my teaching buddies: Tim and Beverly Walden and Sarah Petty. Their "Marketing U" will be held in Dallas on July 12-14. Marketing U will give you a chance to see how two entirely different studios, at the top of the marketing game, have created memorable, meaningful brands through a hand's on, jam-packed workshop. To learn more about this exciting opportunity,
click here
.
May/26/2009
Summary only available when permalinks are enabled.
Read More...
Texas School was really something this year! Because of renovations taking place on the Texas Tech campus, Don Dickson and his intrepid band of school trustees had their hands full with the school's temporary relocation to the University of Texas campus in Arlington. In spite of the move and fears of swine flu, a record crowd of more than 1,100 students attended the school, where I was once again delighted to share a class with Tim and Beverly Walden. As always, the students were an outstanding group of photographers, and there was plenty of fun . . . including a private event at Six Flags, held just for school participants.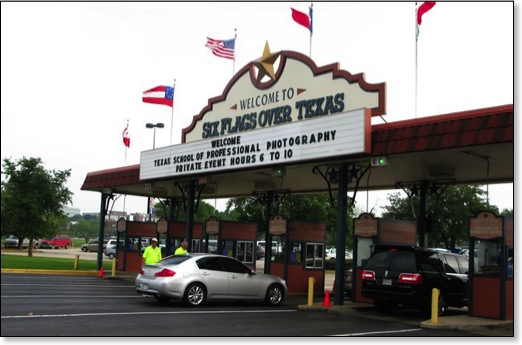 I'm pretty sure the entire group of 1,100 plus turned up for the fun.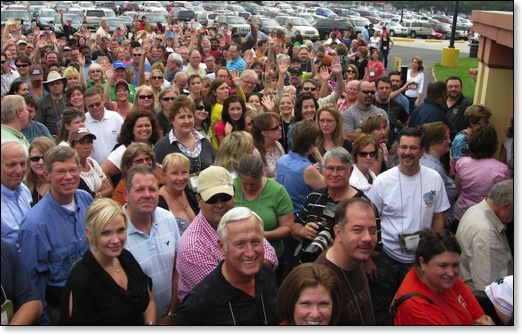 As a trustee of PPA Charities, I was thrilled when Texas School Trustee and fellow PPA Charities Trustee Cindy Romaguera announced at the school's final night party that Texas School students, instructors and vendors contributed over $17,000 to Operation Smile, the charitable partner of PPACH! This unprecedented donation was made possible by class instructors who showed an Operation Smile video to their classes and encouraged their students to buy as many smiles as they could, challenging other classes to exceed their totals. The clear and convincing winner was the class taught by Sarah Petty and Jed and Vicki Taufer, whose members donated an incredible $7,300 through individual contributions and from an auction of merchandize and a donation of private classes offered by the instructors.

At the urging of Texas School Director Don Dickson, shown below at right, along with Cindy and PPACH Executive Director Bert Behnke , an impromptu auction of donated vendor items on vendor night netted $1,900. Best of all, many of the instructors and students vowed to come up with ways to increase donations next year. Sounds like a great new Texas School tradition has been born, and with a little luck it will spread to other affiliate schools.

Thanks to Texas School students, instructors and vendors, at least 70 children will receive new smiles from Operation Smile! Learn more about Texas School by
clicking here
.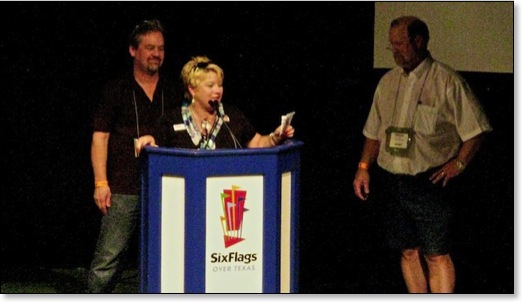 Meanwhile, back at school . . . I caught Lori Nordstrom with her sweetie Dan, as they were heading to class. I'll have the pleasure of teaching with Lori next month at an
SMS Workshop
in Atlanta.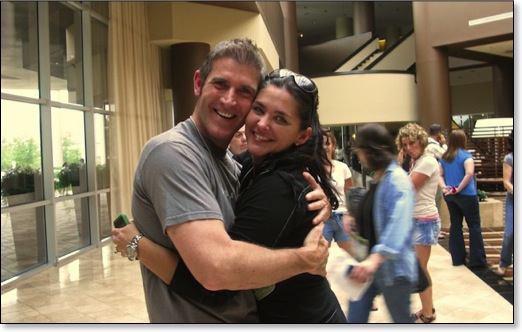 . . . and here I am with my wonderful hard-working class wranglers,
Derryl Barnes
and
Glenn Cole
.

Glenn was kind enough to drive me to the airport, and on the way I got to stop to visit the beautiful studio that Glenn shares with his wife, Gina, shown below. Yes it's true . . . They actually did meet at the Texas School, a fact that they celebrate on their studio sign: Just another example of the good things that happen at Texas School!