If you're coming to
ImagingUSA
in January, don't miss Frank Donnino's program "Diapers To Dollars - Profits In Baby Photography" on Monday, January 7, at 5:00 - 6:30 p.m. Frank is one of my favorite people because he is a rare human being, and he has helped hundreds of photographers improve their businesses through the baby plan he created when times weren't so great for his business or his family.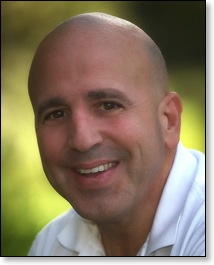 I first met Frank when he attended a Guerrilla Management Workshop that Judy Grann and I conducted at the Florida School in 1999. Frank and his family had recently moved to Florida, where the population was growing by leaps and bounds. They made the move fearing the stagnant economy in the New York area, where he had his studio, would not be improving any time soon. Once in Florida, Frank discovered how difficult it could be to make inroads into a new market. His business was barely breaking even, and his options were severely limited by the fact that all business operations had to happen in a 300 sq. ft. basement area that provided only the tiniest of space for making portraits.

Instead of whining about what he couldn't do, Frank figured that he could photograph babies in that tiny space, so he set about to become the best baby photographer in the area. Fortunately, sales classes he had taken with John Hartman had taught him how powerful sales letters could be. So he fashioned and refined what would become a killer sales letter, and he put together all the marketing and sales materials he needed to make the business work.

All that was missing was a broader knowledge of financial management, and when he attended the Workshop in Florida, he took that information and ran with it like a man on fire. Last month Frank sent me a copy of his SuccessWare Sales Trends Analysis from 1998 through 2007. It is beautiful to behold!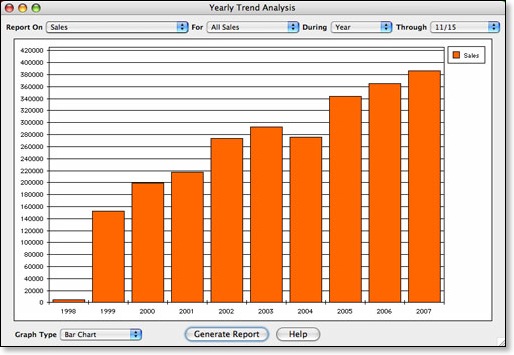 What his steady sales growth proves is that working a financial management plan that is based on a sound marketing and sales concept pays off. If you're wondering why the trend reversed in 2004, that was the year that the Boynton Beach area, as well as much of Florida, was hit by two hurricanes. But even that year, Frank made a nice profit, because he knows how to manage resources when times are hard. Today the biggest financial problem Frank has is making sure he takes advantage of all the lawful options available to minimize the tax burden that comes along with high profits. In fact the business not only supports Frank's family, it employs his wife, Donna, and son, Tony. And it is now housed in a 1350 sq.ft. facility, part of a larger complex that includes other businesses and residential condos.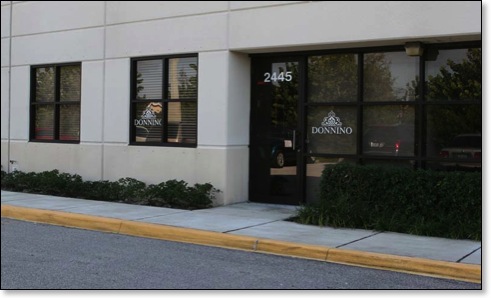 Frank owns the studio space free and clear, and he expects to have the family condo paid off by April, 2008. "I hate bank loans," he says. After April, Frank will continue to make monthly payments . . . but now that money will be invested for retirement. You see what I mean about Frank working his plan!

As successful as Frank has become, what I admire most about him is his rock-solid character and his desire to help others. Those who are regular members of his Baby Plan Mastermind group are full of stories about his help and his kindness, and I've seen both in action when he has served as a class assistant at my Guerrilla Management Workshops. He has a standing invitation to any Workshop he can manage to attend, and for the past three years he's come to the fall class in Deep Creek. I hope he'll make it again this year, because both the students and the teachers learn from him every time!

In the meantime, you can learn more about Donnino Galleria Portraits by clicking
here
. And please don't miss Frank's IUSA program, where you can hear for yourself how he has created such a wonderful business. You'll find me on the front row.