June/29/2011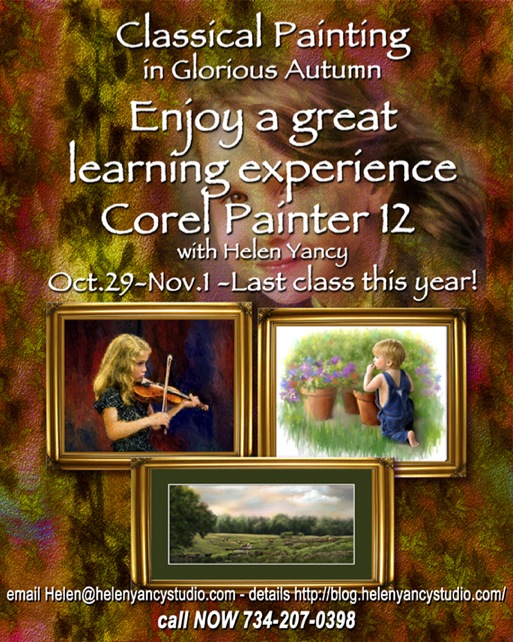 I'm thrilled that my good friend and Photoshop/Painter Goddess Helen Yancy is returning for another digital artwork class at my home and Studio in the mountains of Western Maryland (Garrett County).
To learn everything you need to know about this inspiring class,
click here
.
November/06/2007
For the past five years I've given myself the gift of hosting a Helen Yancy Painter class at my lake house. It's hard to express how much I look forward to this annual early fall retreat to the mountains to marvel at the artistry Helen creates through her virtual brushes and to benefit from her wisdom and friendship. It was obvious that this year's students felt the same way. They were an unusually talented group, and I fully expect to see great things from them.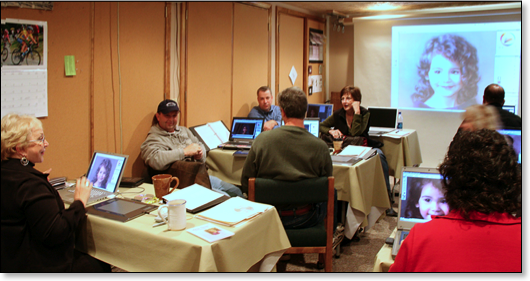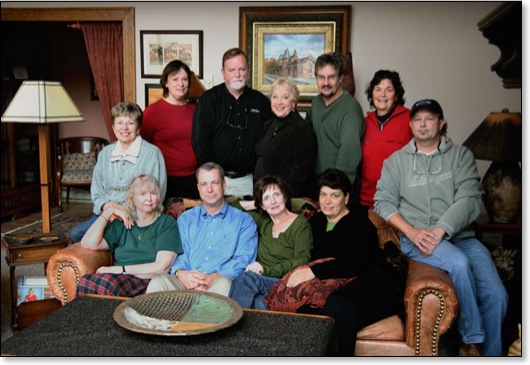 If you are not lucky enough to take a Helen Yancy digital art class in person, the next best thing is to purchase her incredible
instructional palette
, shown below. This extraordinary learning and production tool takes you step by step through the process of creating high-end retouching in Photoshop, then shows you how to paint the resulting image using Corel Painter. The Palette actually controls Photoshop as you move from one step to the next, and it allows you to play a demonstration movie for each action you undertake. When your image is completed in Photoshop, Helen's movies continue throughout the Painter process. You actually watch Helen create her brush strokes while you practice yours. It should be no surprise that Painter requires practice, and this incredible palette, produced by
Ron Nichols Digital Solutions
, allows Helen to tutor you as your practice. Now there's no excuse for not taking advantage of the opportunity to create exciting new products through the art of Painter.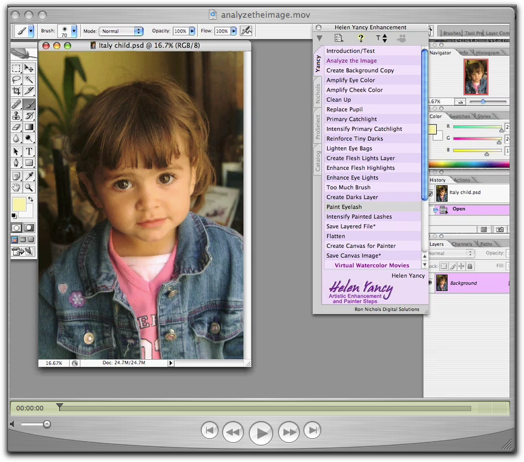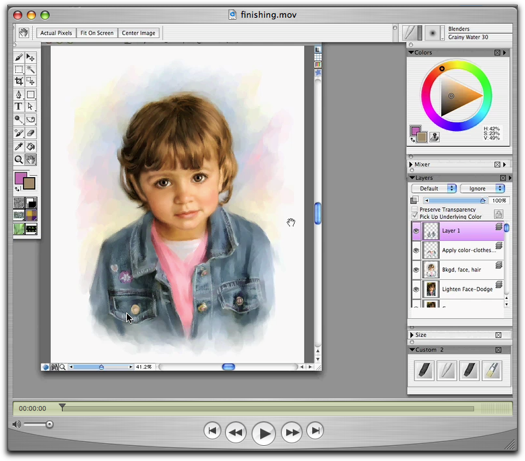 Next year's class is already scheduled for October 31 - November 3. The class is limited to 11 students. For more information, click
here
.
July/26/2007
Helen will be offering her incredible Digital Art class at my Deep Creek Lake vacation home and studio in the mountains of western Maryland (Garrett County) on November 2-5. This is the 5th year for Helen's class, and it always fills up. No wonder . . . There is no more recognized name in digital artwork education than Helen Yancy. The class is limited to 12 students, and tuition is $995. Register by August 15 and pay only $925! Register now, as classes sell out quickly.

For more information, click on the image below.