Persnickety in the Spotlight
Summary only available when permalinks are enabled.

The September pet photography issue of
Professional Photographer
magazine is out, and I'm so pleased that Persnickety, our new pet photography business, is included. I want to thank Editor Cameron Bishopp for asking me to participate, Leslie Hunt for the splendid job she did in making me sound good, and Joan Sherwood for putting together a snappy slide show of my marketing materials. The slide show appears on the magazine's website, and you can see it by
clicking here
.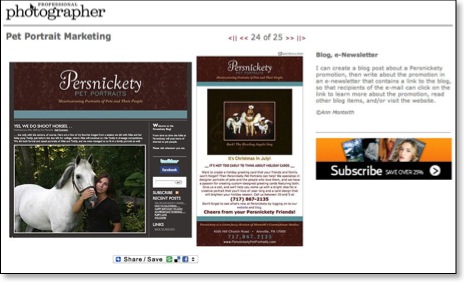 You can download the entire article by
clicking here.