Meet Two Really Talented New Friends!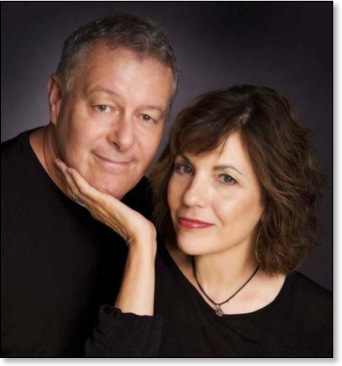 At the Make More Money Conference in Memphis last August, I met a super-talented California couple: Mary Ann Halpin and her husband Joe Croyle. Since
1985 Mary Ann has photographed portraits of celebrities and actors in the entertainment industry. Along the way she has become one of the most respected photographers in L.A., having received acclaim for revealing everything from the glamorous beauty of Hollywood to the heartbreaking despair of Skid Row. She has two wonderful books to her credit:
Pregnant Goddesshood: A Celebration of Life
,
which was published in 1997, and
Fearless Women: Midlife Portraits
, which debuted in 2005. Both books are a treat to view and read: You'll see lots of famous faces (and bellies) and you'll be struck by the artistry and technique Mary Ann employs in crafting the imagery of her fascinating subjects.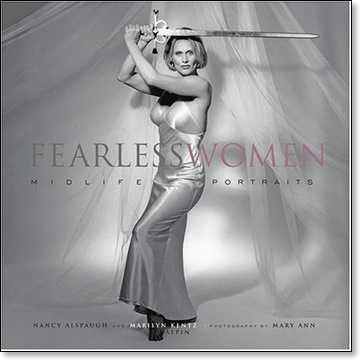 According to Mary Ann,
Pregnant
Goddesshood
was a bit ahead of its time: While pregnancy portraits are a commonplace product line in many portrait studios today, in 1997 some bookstores were concerned that the images were too risque for the books to be displayed.
Fearless Women
features celebrities such as Joni Mitchell, Cybill Shepherd, Erin Brokovitch, Joan Lunden and many other extraordinary women. It contains compelling black-and-white portraits and profiles the work of these women who have dared to approach aging with passion and fearlessness. Mary Ann has received numerous awards for her work, along with appearances on major television shows such as "The View," "Inside Edition," "!Extra!" and "Baby Story."

One of my favorite aspects of Mary Ann's photography is her actors' headshots. You don't find too many actors to photograph in Annville, PA, and the few headshots that I'm called upon to do don't exactly get my creative juices flowing. But after viewing the "Actors" category on her website, I'll never approach headshots and publicity photos the same way again. I am so inspired! Once you click on the
Actors
link, you can scroll through all the categories at left. What a treat!

Though not a photographer, Joe Croyle is certainly no slouch in the talent department. He's an exceptionally gifted jazz vocalist and pianist who began touring at the age 15. Since then he has performed and recorded around the world, and currently
he is singing with the famous recording group "The Modernaires," who recently were inducted into the Vocal Group Hall of Fame. Joe's special talent is as an interpreter of song. His mellow vocal renditions are reminiscent of the late Mel Torme. In fact Joe has paid homage to Torme through is CD: "Joe Croyle - A Tribute to Mel Torme." You can read more about Joe and his tribute CD by clicking
here
. In fact, you can even hear Joe sing a few tracks. My favorites are "A Nightingale Sang in Berkeley Square" and "I'll Be Seeing You." I was fortunate enough to hear Joe sing in person in the lobby of the Peabody Hotel in Memphis. He'd been improvising with the hotel's pianist the evening before, and I said to them that I was so sorry to have missed the session. So Joe asked me what kind of music I like. Celtlic, I replied. He turned to the pianist, and they launched into a lovely rendition of "Danny Boy," which gave me goose bumps, especially when they got to "that high note" where so many vocalists crack. Joe nailed it, and it was a real WOW moment for me and for the lobby audience.

When Joe is not performing, he and Mary Ann work together in shaping her latest venture: a studio portrait business specializing in portraits of families, children, maternity and babies. Now local families can appreciate Mary Ann's work as much as celebrities do. As her
website
says, "Mary Ann is dedicated to creating images that express the beautiful poetry of human connection." I love that statement and I also love Joe's business card: He's listed as "Goddess Manager." How perfect!