In case you haven't heard, PPA's Imaging USA broke all attendance records with a crowd of over 11,000 at the annual convention. It was amazing how Opryland Hotel and Convention Center swallowed us all up, but next time I'm going to make sure I have the GPS I carry when I'm photographing landscapes with me so that I can find my way around.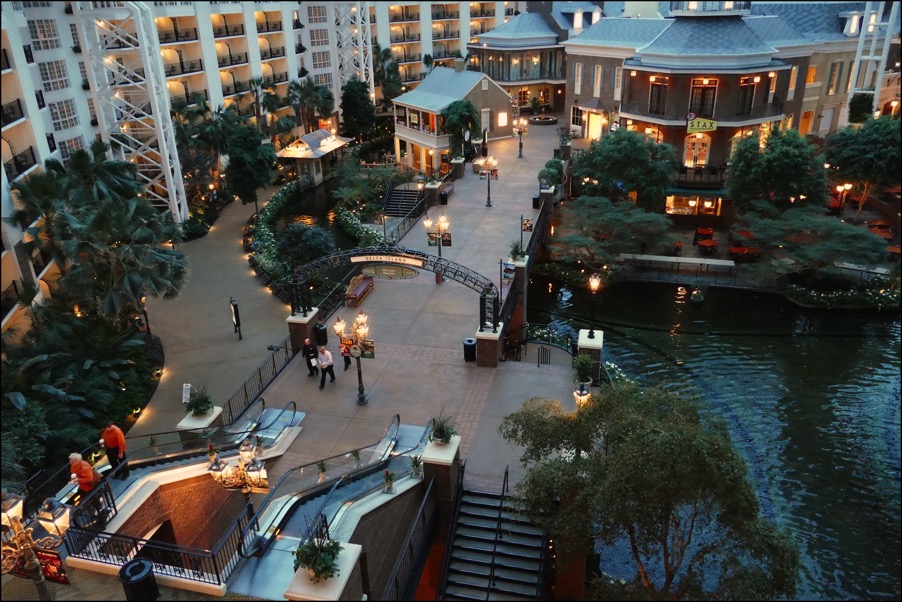 Once again I had the honor of teaching a full house of really well-motivated photographers, many of whom were determined to learn about the business of photography before they opened their businesses. There would be a lot less heartbreak in this industry if everyone took business this seriously!

And again, it was my pleasure to teach along with the brilliant Bridget Jackson, one of only three accountants I trust — seriously! Bridget is PPA's Business Consultant, and I know she would like for me to mention that if you need help on a business issue, she is just a phone call away for PPA members. Chances are you'll get to talk to the sparkling Jenny Harrison first, so know that you'll be in good hands with Jenny, who does a fantastic job as marketing coordinator for education and a whole lot more! I'll be teaching this class at PPA Headquarters on April 25-26; learn more at
this link
.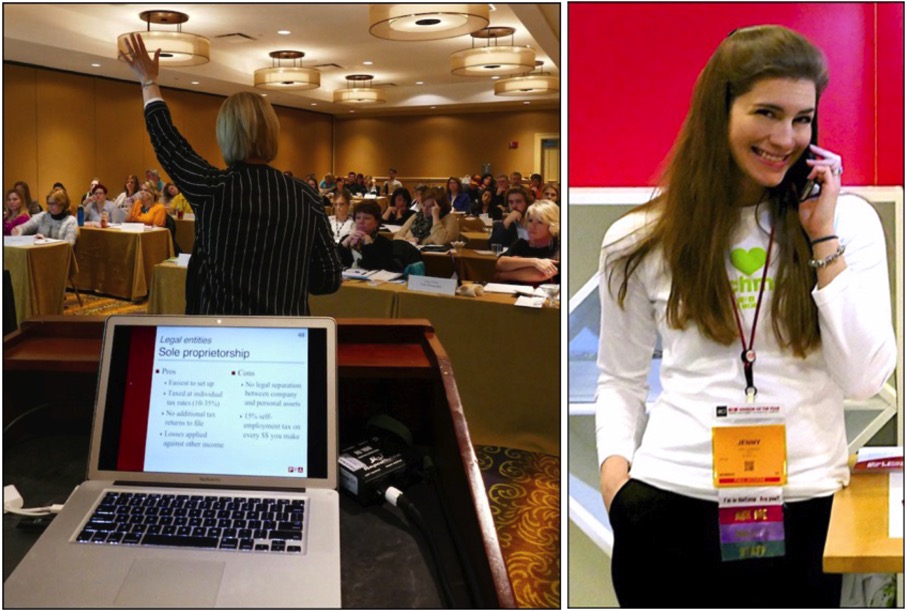 I also participated as a panel member of a Charitable Giving program sponsored by PPA Charities. The panel included, from left: Dean and Larry Lourcey, Meggan Harper, Lori Nordstrom, myself, Clark Sanders, and Pete Rezac. A reminder that Celebration of Smiles Day is scheduled for April 11, and you can find out more about this charitable giving promotion at
this link
.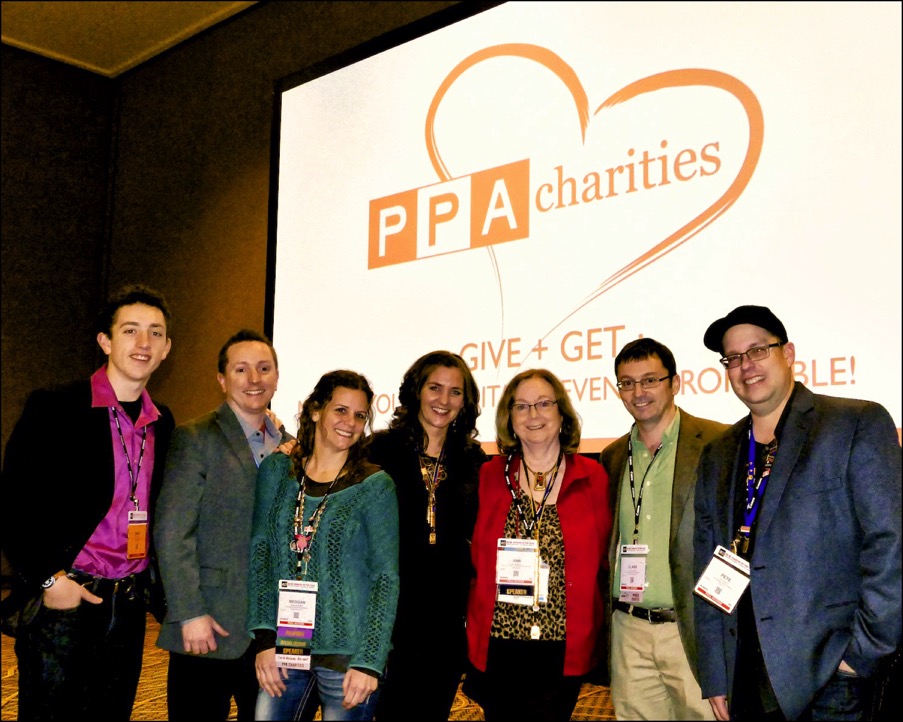 The Trade Show was fabulous, and it gave me a chance to fiddle with the auto pano feature of my new
Panasonic Lumix FZ1000
which is my favorite traveling camera ever! I can't say enough about how much I love this camera, and it's not just because of the low price; I'm very impressed with the quality! Here's a pano of the Lumix booth . . .

. . . and one of Marathon's display.

Marathon introduced their new Family Marketing Program, which is a real direct-marketing bargain. You can learn more about it
at this link
. Marathon also debuted their new archival Bella Art Prints, a line of upscale designer prints available in sizes up to 20"x29" and on four beautiful paper choices. I was really impressed by a sample that they made from one of my 2014 Loan Collection prints, shown below.

I also had a chance to visit the two companies without which I could not operate a business:
SuccessWare
. . .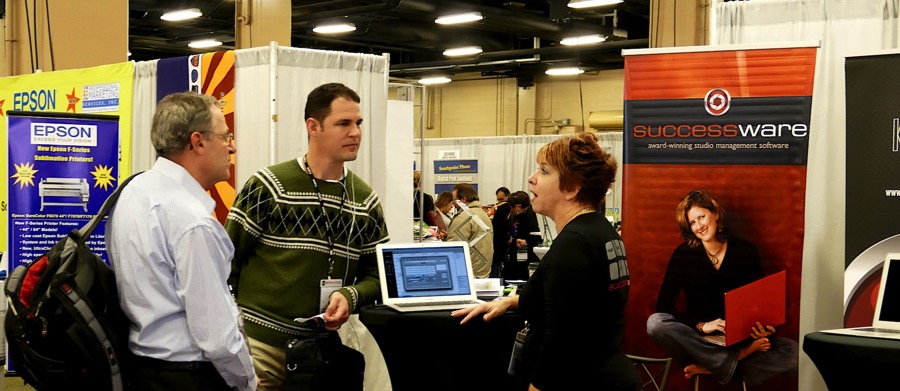 . . . and
ProSelect
.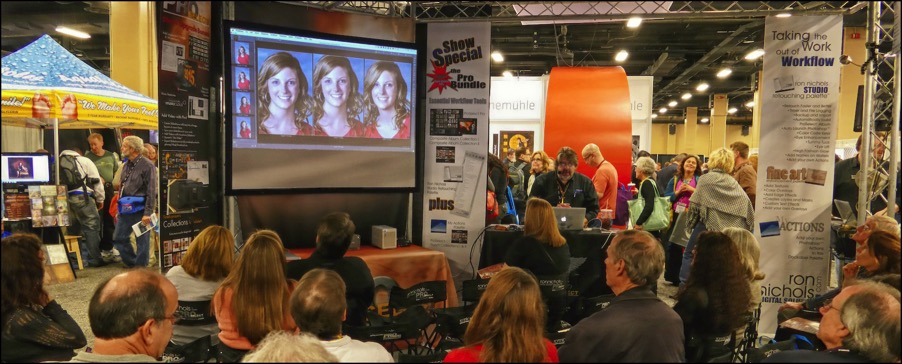 I heard someone say that "everyone and his dog was at the Trade Show," and apparently it was true!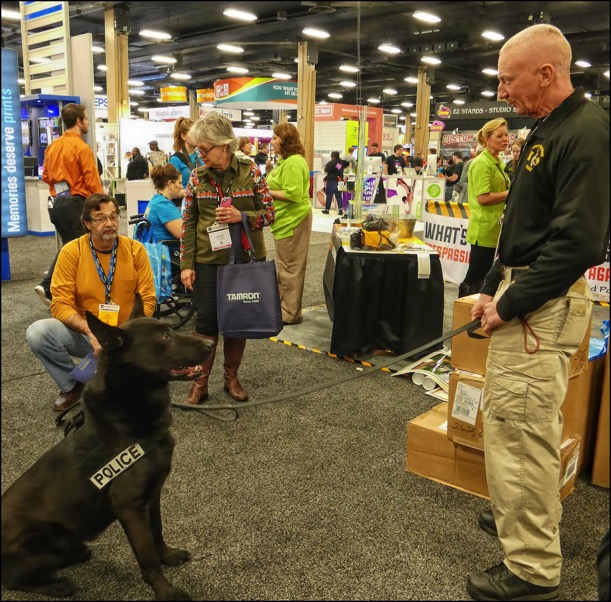 SAVE THE DATE:
Imaging USA 2016 is set for January 10-12 in Atlanta. Plan to arrive in time for the
PPA Charities Gala on the evening of January 9!