Exciting News Today
April/26/2007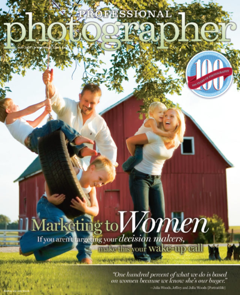 Today I received some exciting news from Cameron Bishopp, editor of Professional Photographer Magazine. Last November the magazine included an article entitled "How You Can Make More Money," which concerned the Financial Benchmark Survey, a project for which I wrote the "Findings." The article, written by Leslie Hunt, summarized those findings.
So I was thrilled to learn that the article was honored with a Gold award from the Southeast Magazine Association's annual awards. Here's what the judge had to say: "Compelling, focused, specific, impeccably researched and relevant to its audience: Those are the qualities that garnered Professional Photographer's "How You Can Make More Money" the Gold Award for Best Service Journalism. The story summarized industry benchmarks without becoming mired in extraneous detail, outlined specific recommendations for increasing profits and included real-life "turnaround" stories that illustrated how business owners could use the article's tips to do exactly what the headline
promised. Bravo!"
Congratulations to Leslie Hunt, PPA CFO Scott Kurkian, and the staff of PPA's Studio Management Services for their hard work. It's not often that you get a pat on the back for an article about financial management in a photography magazine. It feels really good! If you haven't read it yet, then click on the graphic below to download a pdf.