Rain's OK in Donegal!
We were thrilled that our B&B establishment, Shannonbrae, was located on a cliff that dropped off sharply to the sea, so we couldn't be much closer to the ocean than that.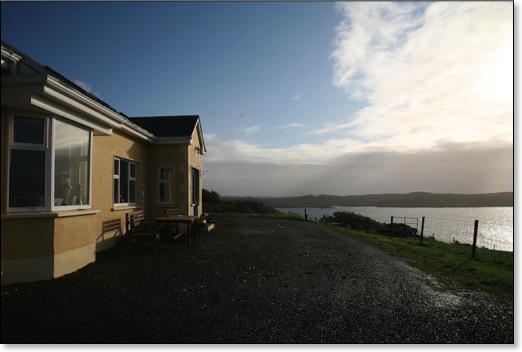 The wild ocean views from the front yard were simply spectacular!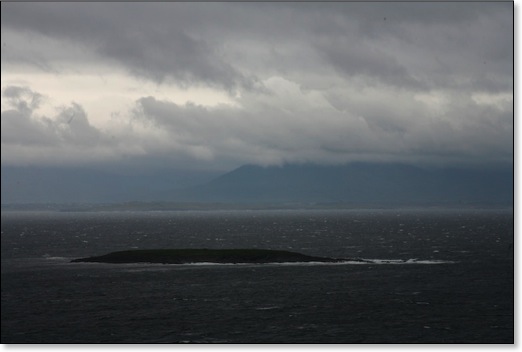 We could even see sheep grazing in their pens from the front door of our host Jillian's lovely home.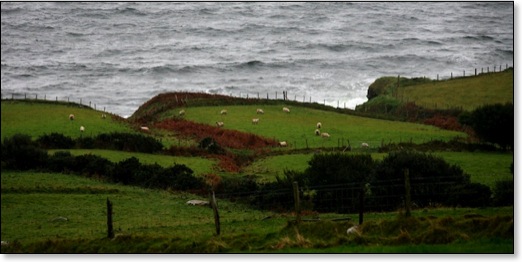 The day started well with only a few fluffy clouds in the sky, but by the time we were ready to make our way west around around the peninsula, a soft rain had begun to fall. What I soon discovered is that while it does spoil those fluffy cloud formations that look so good in landscapes, the rain –- unless is it blowing sideways into your face -- merely serves to freshen the landscape and bring out all those many shades of Irish green that you hear about in song and story. So for several hours, we drove west from ShannonBrae House through the towns of Kilcar and Carrick, photographing sheep, catttle, cottages, flowers, graveyards, and a most extraordinary football pitch (scoccer field) set directly on the doorstep of the Atlantic Ocean. What I learned during my several hours of shooting is that rain in Donegal is a gift to photographers. It simply freshens the beauty of this extraordinary stretch of County Donegal.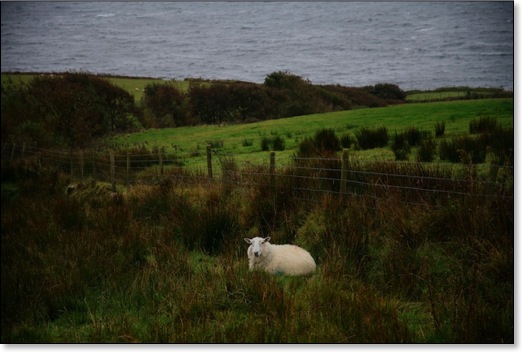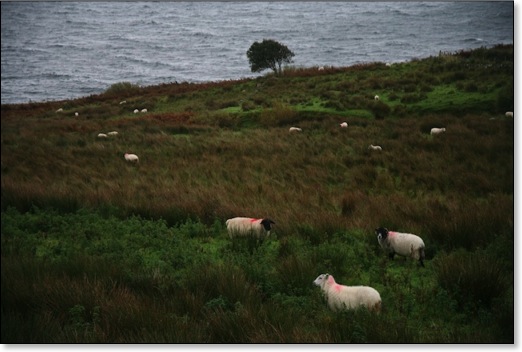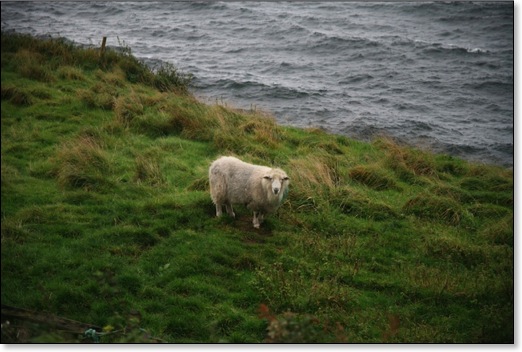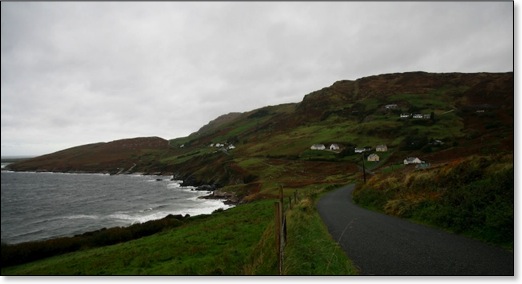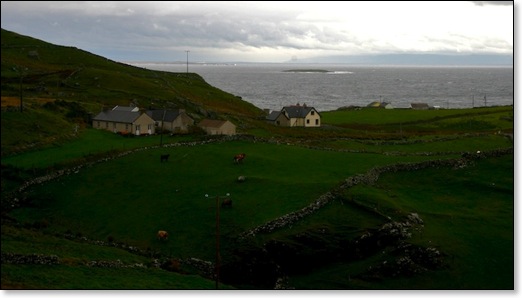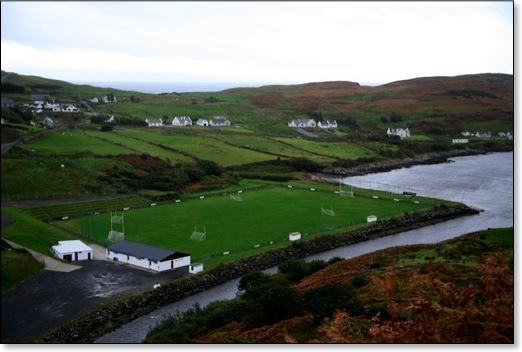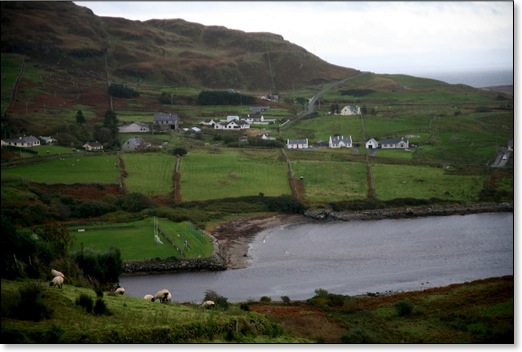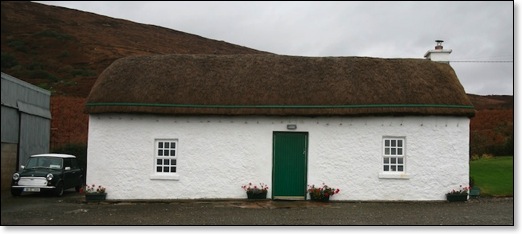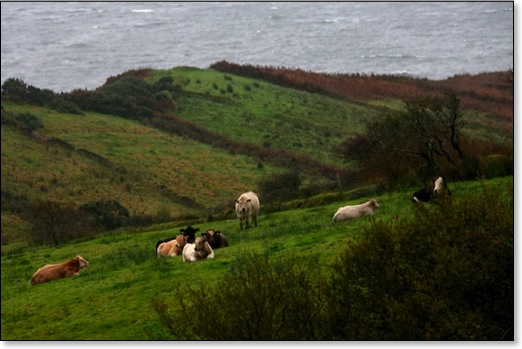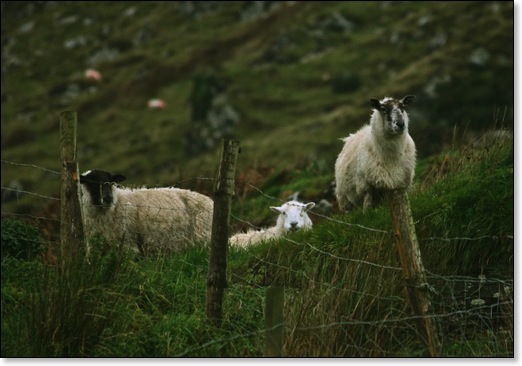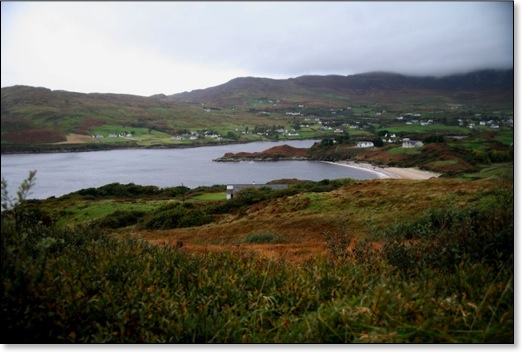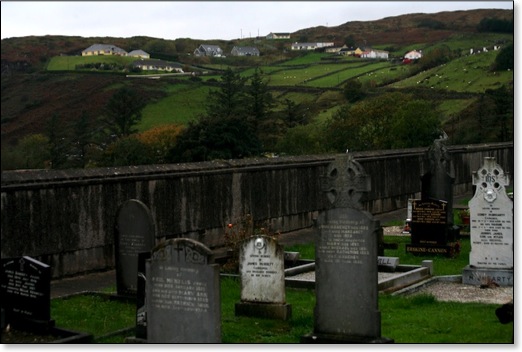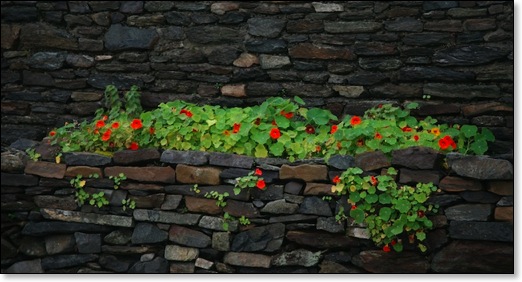 There's so much more of Donegal's fabulous sea coast to explore: I can't wait to come again to Killybegs!