Irish Friends - Day 1
Anyone who knows me, knows how much I love Ireland, the Irish people, and especially Irish photographers. So this week is a much-anticipated opportunity for me to pay back some of the wonderful hospitality I've received in Ireland by hosting six Irish photographers on a learning and studio-visiting odyssey in Illinois. Several of my terrific photographer buddies are sharing their hospitality as well. Our ultimate destination is V Gallery, Vicki and Jed Taufer's extraordinary boutique studio and their education center, called "
Haven
," in Morton IL.

Our first stop on the way was Springfield, IL, where Sarah Petty hosted the group at her fabulous home, which is beautifully decorated with her portraiture. Our group is shown below with Sarah, outside her home. They are, from left: Padraic Deasy, of Newbridge, County Kildare (
deasyphotographic.com
); Donal O'Connell, of Douglas, County Cork (
imagesphotography.ie
); Frances Muldoon, of Rosses Point, County Sligo; Mary McCoullough of Nenagh, County Tipperary, (sourcephotography.ie); Suzanne Toal, of Monaghan, County Monaghan (
zanni.ie
); Maria Dunphy, Kilkenny, County Kilkenny (
oliverofkilkenny.com
).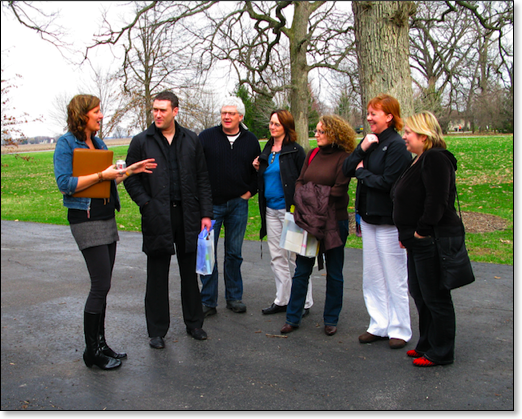 Once inside, Sarah explained her philosophy of interior design using portraits . . . in the same manner that she provides this information to clients. Her home literally is the perfect showcase for portraiture as decorative home furnishings. Joining us was daughter Grace Petty, one of Sarah's favorite subjects.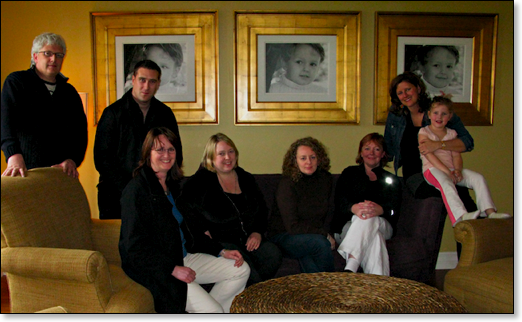 Grace was proud to show off her room . . .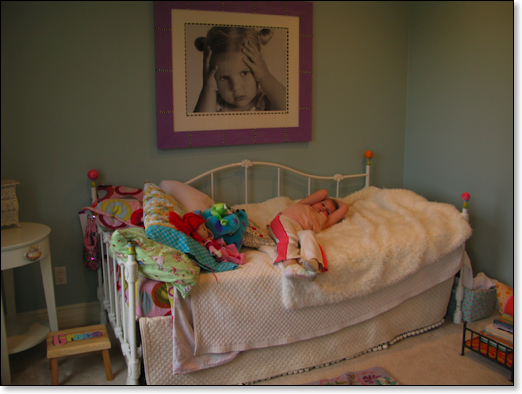 . . . as was son John.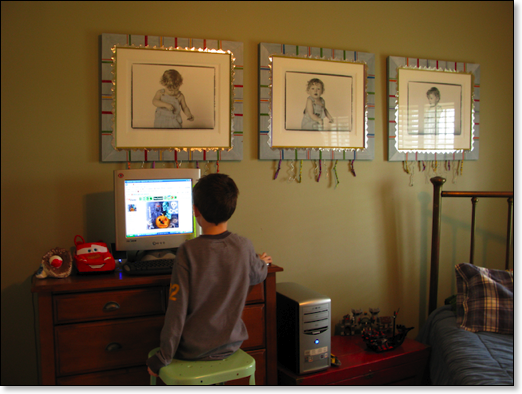 We enjoyed a great meal together in the retail plaza where Sarah Petty Photography is located. Joining us was Sarah's associate Andria Crawford, and graphic designer extraordinaire Beth Camplain of
Hotdog Design
.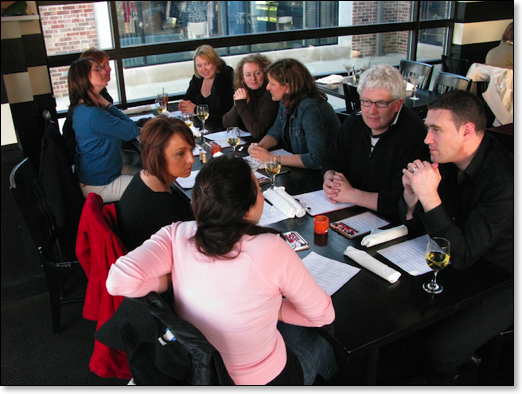 During our visit to Sarah's studio, I FINALLY got to meet Sarah's husband, who I've been referring to as "Virtual Joe." It was wonderful to finally meet the real Joe Petty! What a handsome couple!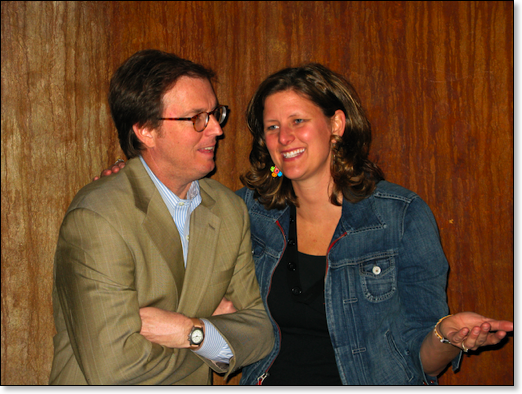 After an explanation of how she works in the camera room . . .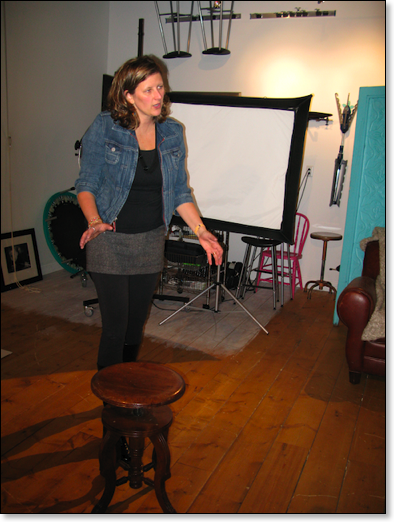 . . . Sarah moved on to a discussion of her favorite subject: marketing and branding.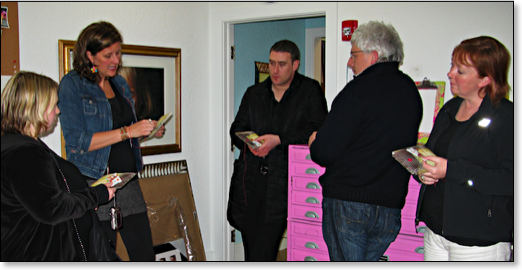 From the enthusiastic conversation in the van as we journeyed on to Morton, the feeling of our Irish friends was that it would have been worth the trip to America, just for this experience with Sarah. But we're just getting started. Stay tuned for more adventures of "The Irish Six."