Conversation and Remembrance . . .
Early this month I had a lovely phone conversation with one of the true Divas of our industry — none other than Joyce Wilson — the single individual who is widely regarded as THE woman who broke down the doors to what used to be a totally male-dominated industry. When I arrived on the scene in the late 1970s there were a few women Master Photographers — mostly working with their husbands — but there were less than a handful who had made their way to the top in photography absolutely on their own.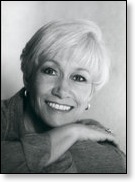 Joyce had no choice but to go it alone: Her high-school sweetheart husband had died suddenly and left her with a mortgage and three small children to raise. One of the few early photography jobs open to her was taking Santa pictures dressed in a green elf suit! Joyce once told me that male photographers in those days wouldn't share information with each other . . . let alone with a woman. So much of her learning came from the art world, which goes a long way in explaining why, when Joyce mastered photographic technique, she emerged as a brilliant talent.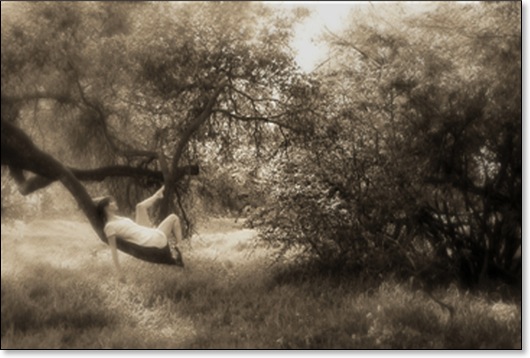 I became aware of who she was at the first PPA National Convention Jim and I attended in Washington D.C. We had just finished viewing our first PPA print show, which made us recognize how far we would have to go to become serious professionals, when we happened upon Joyce's ASP Fellowship exhibition. Later we would learn that she was the first woman ASP Fellow. Gathered around her was a group of admirers, and I only caught a glimpse of the vivacious blond lady whom everyone wanted to meet. After viewing her exhibition I remember saying to Jim: "Look at these portraits. They are so unlike everything else in the print show. This is what I want to do!"

Well I was not the only one who wanted to emulate Joyce's work. Every woman (and eventually a lot of men) who had remotely considered doing photography wanted to study with Joyce. I can't remember how many of her seminars and workshops in her Indiana studio I attended, but I know they helped to shape the way I viewed the world, and they gave me a great deal of insight into the creative process. Along with Helen Yancy, Joyce was an essential mentor, role model and friend. These ladies' contributions to the art and technology of our industry today — for both men and women — are incaculable.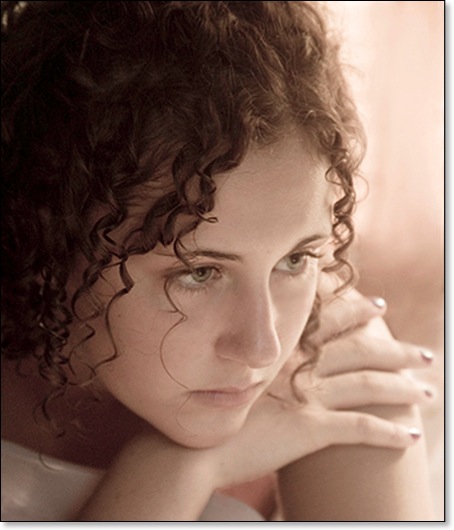 By the time Jim and I met Joyce, when we were all on the speaking circuit together, Joyce's kids were nearly grown, and she was a recent newlywed. Her darling husband, Tom, really hit it off with Jim, as they were avid fishermen. Jim still makes me laugh when he tells the story of one of their fishing adventures in a Canadian wilderness with their pot-smoking French fishing guides. When we discovered that we had skiing in common, for several years we enjoyed skiing vacations together in Colorado. They are some of my fondest memories. I even learned from Joyce while taking long uphill ski-lift rides.

Joyce's recent call came from her home in California, because she was preparing to teach a class for photographers in her home state of Indiana. She wanted to know if what she thought about the current state of affairs in photographic businesses squared with what I was seeing. Joyce really didn't need my advice, because she had already done her research: She had assembed a group of her daughters' and grand-daughters' friends to determine their attitudes about professional photography. And, of course, she got an ear full of good information from them. She did what every studio owner should do when they don't know what's going on the mind of consumers: Just ask them!

So it was wonderful opportunity to catch up with Joyce. After our talk, I took a moment to visit her
website
, and I hope you will too. If you've never met Joyce, read her bio: you'll be impressed; and spend some time studying her images: you'll learn a lot. And seriously consider taking a class from her: You're artistic life will never be the same!