Kicking Back in Killybegs
During our visit in Donegal, I wanted to stay as close to the water as we could get, and when I looked at the map the name "Killybegs" really caught my attention. Killybegs, I read, is a busy fishing port in an inlet of Donegal Bay, so this seemed perfect: A town with a great name, and an opportunity to see what life is like in an Irish seaport.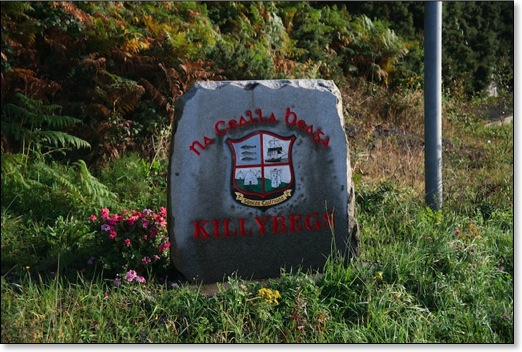 Turns out that we couldn't have made a better choice. There was lots of activity at the Killybegs Harbor, and lots of boats to see from small ocean-going craft to huge commercial fishing vessels.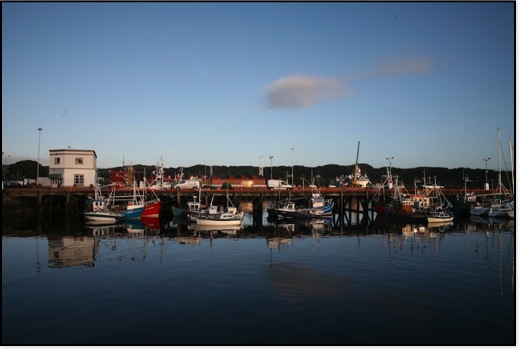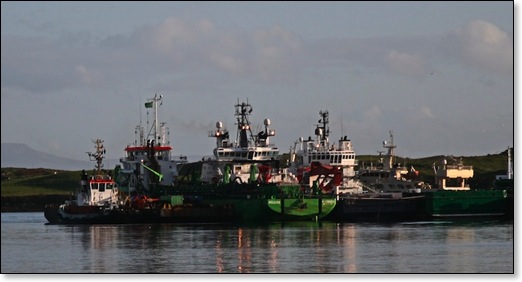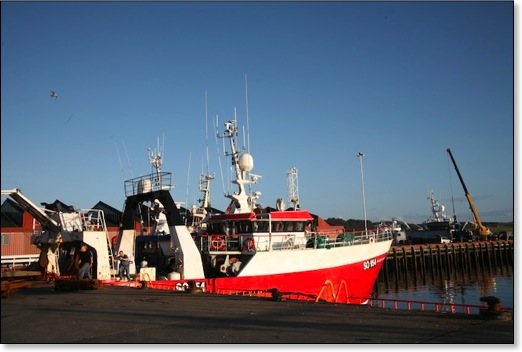 From the pub/dining room of the Bay View Hotel, we could kick back and witness life in Killybegs unfold before us.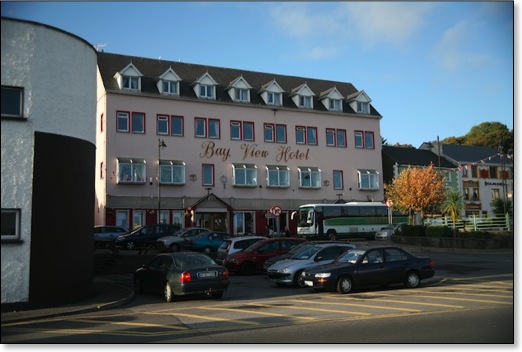 We weren't the only people kicking back in Killeybegs: This group of old friends spent hours just watching the comings and goings of the harbor. I felt that I was watching a Norman Rockwell painting coming to life!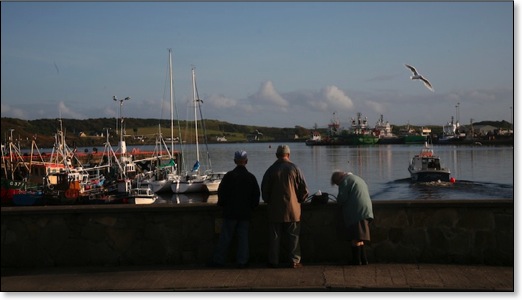 Later in the day . . . just around tea time . . . we were happily ensconced in the Bay View Hotel pub, when everything started happening at once: A Humvee stretch limo pulled up in the street, and it was immediately surrounded by kids of all ages and their families. Obviously, we wondered what was going on. Pub patrons informed us that this was the annual "Debs Dance" night, which is similar to our high school junior and senior proms. The major difference was the air of expectation as the girls and their dates, or girls in groups and guys in groups arrived . . . often with family members. I fully expected to see someone roll out a red carpet, because the scene truly did have the atmosphere of a Hollywood happening.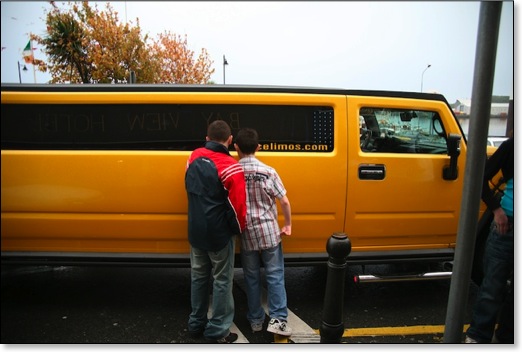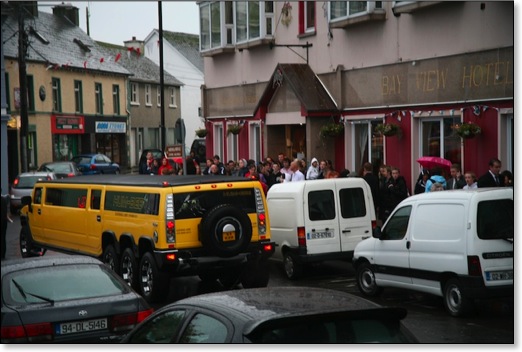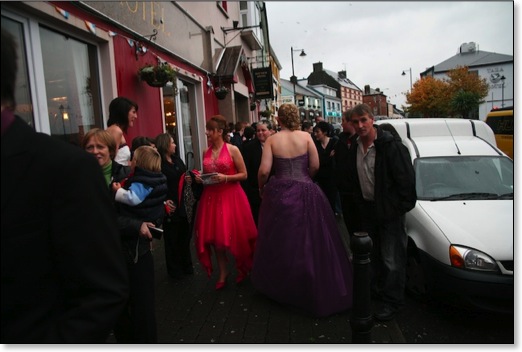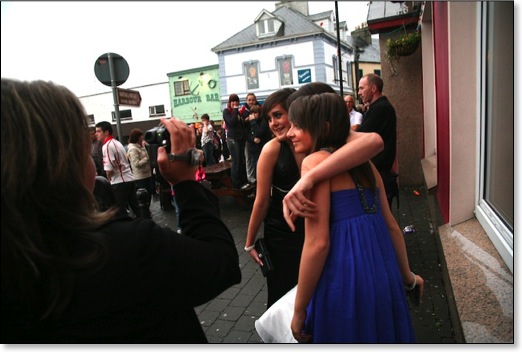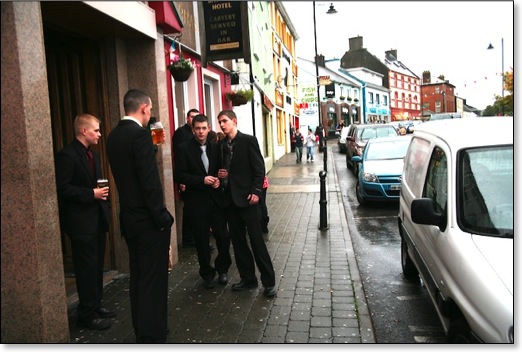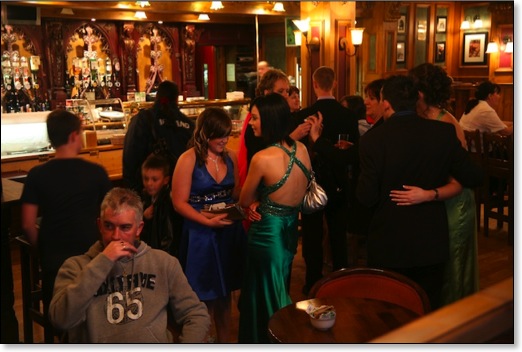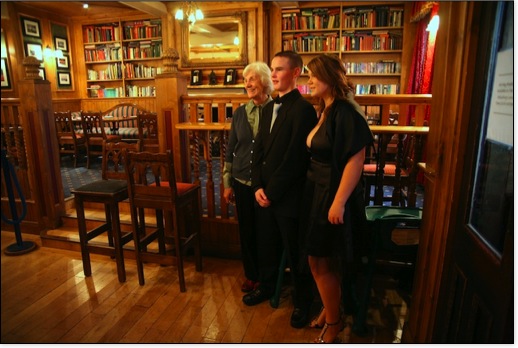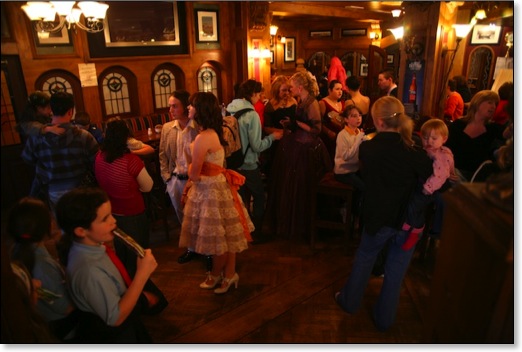 The crowd disbursed when it was time to head for the dance venue, but we still had enough daylight to photograph some more tranquil scenes along the harbor.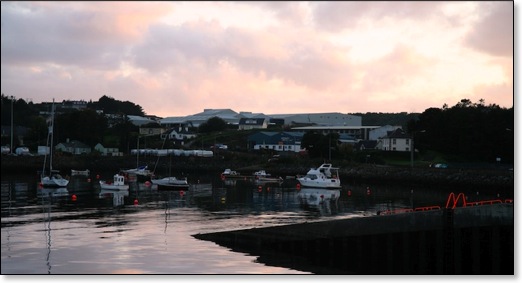 I took this one last shot as we headed back to our B&B to call it an evening. No dobut that Debs Dance was just warming up!