Irish Friends - Day 4
What's the best reward you can give to a group of Irish photographers who've spent two days in the classroom working on financial and marketing plans? That's easy: take them on a studio tour! So mid-afternoon yesterday we packed up and drove a short way to the uber-chic studio of Jeff and Julia Woods in the nearby town of Washington, Illinois. There we received a tour of the urban-style studio that is a perfect reflection of the Woods' personalities. As was the case with our previous studio visits, Jeff and Julia's hospitality, friendship, and willingness to share with the us was spectacular and very much appreciated.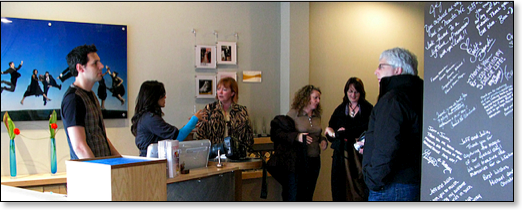 Julia presented her sales philosophy, which is central to the studio's business concept . . .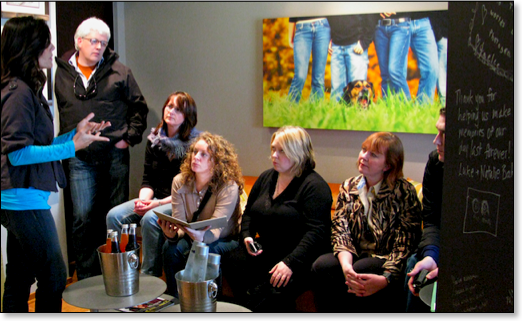 . . . while Jeff provided insight into his approach to creating cutting-edge products.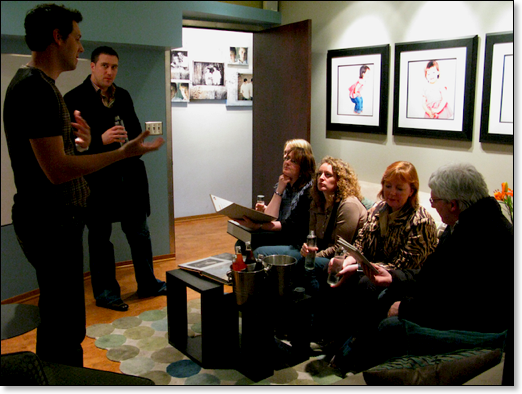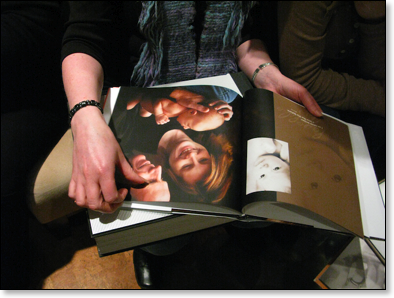 It's been a while since I've had some time to visit with Julia, so this was a special treat for me.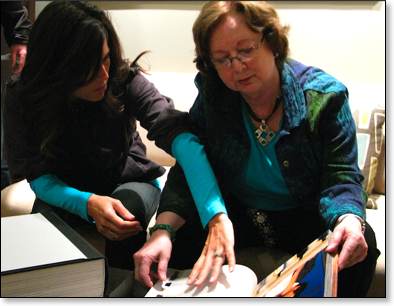 There was plenty of time for Q&A with the Woods . . .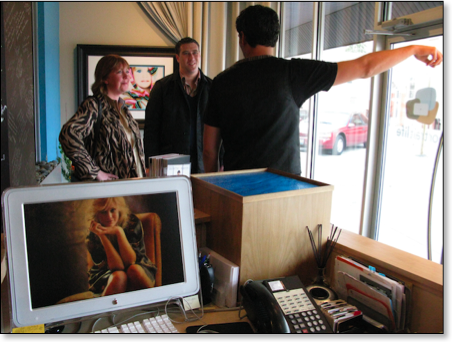 . . . as well as just soaking in the studio's fabulous ambience.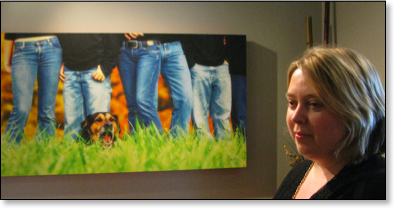 And there was time for laughs as well.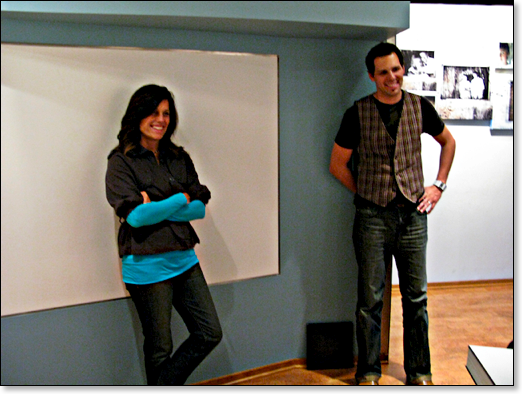 With hardly any prompting, the fearless Donal O'Connell took the driver's seat for this group photo before we moved on to a wonderful dinner at a nearby Italian/Irish restaurant: Basta O'Neils.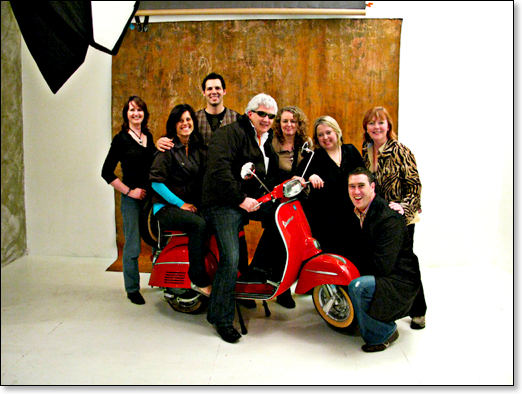 What a great adventure with Jeff and Julia! Tomorrow it will be back to work on marketing plans. Thanks to the Woods for their warmth, wit, and wisdom!

By the way, the Woods have just posted a May 19-20 date for another session of their always-sold-out in-studio workshops . . . a fantastic educational opportunity. To learn more, click
here
.